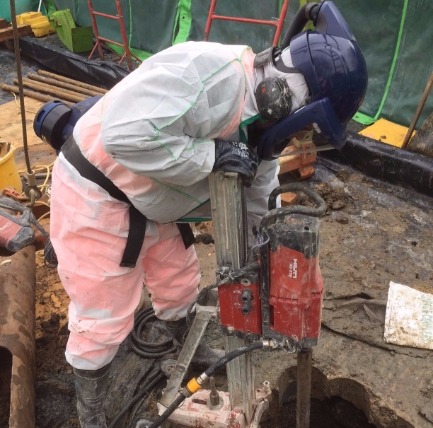 HEALTH & SAFETY

Health & Safety is paramount for our business, we have achieved CHAS accreditation, IOSH accreditation is held by all management and our site operatives hold CSCS cards and have completed or are currently in the process of completing an NVQ Level 2 qualification.
We subscribe to Brooke Safety Solutions Ltd, our independent H & S advisor, who carry out site audits and offer comprehensive, on-going training including Manual Handling, HAVS, Noise, Working at Heights etc.

We are committed to the development of a Health and Safety culture throughout our Company structure.
Risk Assessments/Method Statements
Risk Assessments and Method Statements will be produced upon receipt of an order and prior to the commencement of works
CITB
All training is carried out under the auspices of the CITB. Our registration number is 1828328.
We will ensure that our H&S procedures set a clear direction for the organisation to follow. That we have a planned and systematic approach to implementing our H&S policy through an effective H&S management system, with performance measured against agreed standards. We will ensure that all employees at all levels, receive appropriate H&S training for the tasks they perform.
We strive for continual improvement in our H&S performance so that accidents are eliminated and work forms part of a satisfying life to the benefit of all parties concerned.
Specialist operative training includes:
Confined space working
PASMA