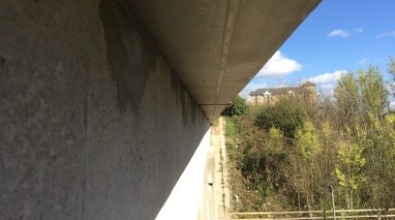 Diacore Concrete Cutting Ltd is very aware of its responsibilities to the environment and its neighbours with regard to its Construction and Building related works.

Diacore follows a policy which is divided into 3 main themes:
Statutory Obligations

Environmental Impact

Consideration to our Neighbours
Statutory Obligations
Diacore will comply with legal requirement to ensure that all work is carried out in accordance with all relevant Acts, Regulations, and Company Policy and Procedures, as defined in the Staff Health and Safety Manual, COSHH Manual, Safety Plans, and other company and safety consultant instructions.
Diacore will comply with international protocol by ensuring that ozone depleting CFC's and Halon Gases are not discharged into the atmosphere.

Diacore will ensure all waste is removed by registered carriers to licensed tips in accordance with legislation.
Environmental Impact

Diacore aim to reduce environmental damage and increase, where possible, environmental gain opportunities.

Diacore will conserve the use of energy, water and paper and promote the use of recycled materials at its offices and stores.

Diacore will continue to insist that; all material wastage is minimised, recycling options promoted, and water, paper and energy conserved.

Diacore will encourage all employees and sub-contractors to avoid and prevent environmental damage to; Wildlife habitats, flora and fauna, archaeological and heritage sites.

Diacore will ensure measures are taken to control ground, river and coastal water pollution.
Consideration to our Neighbours
Diacore will operate a good neighbour policy.
Diacore will act as good neighbours to those affected by building and construction activities, through the considerate management aimed at the reduction of noise & dust pollution.
The employee on site or at place of work will be responsible for the implementation of the Company Environmental Policy.
Diacore will report and investigate all incidents detrimental to the Environment and will ensure preventative action is taken against repetition.
Diacore will review and exhibit this policy at 12 monthly intervals.