Diamond Drilling solutions in Aylesbury
Diacore Concrete Cutting Ltd works for construction companies of all sizes throughout London, the Home Counties and South of England regions. Diacore Concrete Cutting Ltd has already completed projects for a variety of clients all of whom have different requirements and every time, Diacore's Services have met them.
If you are looking for Diamond Drilling solutions in Aylesbury, Diacore Concrete Cutting Ltd will have the solution for you. We have worked on numerous on numerous sites in Aylesbury, including:
HS2 for Soil EngineeringHousing development for Shanly HomesChurchill Retirement LivingAylesbury Rd, Wendover – W.E. Black,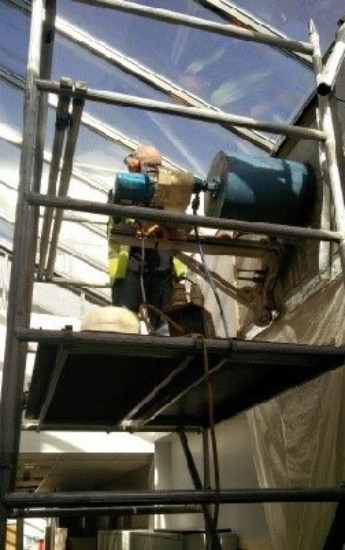 Aylesbury's population has grown from 28,000 in the 1960s to almost 72,000. This is due mainly to new housing developments which include many London overspill housing estates built to ease pressure on London and to relocate residents from crowded inner city slums to more favourable areas. If new plans are approved, capacity is expected to increase further to house 20 thousand+ people. This could have the effect of joining Aylesbury with the villages of Bierton, Hartwell, Stoke Mandeville, Stone, Sedrup and Weston Turville.
There are areas that have a comparatively high property price in the town, notably Bedgrove, the conservation area around St. Mary's Church and Queens Park, particularly facing onto the canal.
Aylesbury town is served by Aylesbury railway station and the terminus for services of the London to Aylesbury Line from London Marylebone, Aylesbury Vale Parkway.
Aylesbury is a mix of old and new. Aylesbury's long-time reputation of a sleepy market town has changed as large commercial operations have moved in, meaning that it has one of the highest employment rates in the whole country. Employment is mainly in the industrial and manufacturing sector, but the banking and service industries are also substantial employers here.
Diacore Concrete Cutting Ltd works strictly in line with our Health and Safety Policy which ensures that Diacore's Services are carried out efficiently and safely. With a qualified, skilled and experienced team, Diacore's Services are sure to have the solution you are looking for. No matter if it is Diamond Drilling, Diamond Track & Wall Sawing, Diamond Floor Sawing, Hydraulic & Chemical Bursting, Robotic Demolition, Wall & Floor Chasing or one of our many other services , Diacore Concrete Cutting Ltd will provide a cost effective solution.
Speak to one of our experts in diamond drilling and controlled demolition today on 01784 456013, or message us through our REQUEST A QUOTATION form.