Diamond Drilling Services in Watford
Diacore Concrete Cutting Ltd works for construction companies of all sizes throughout London, the Home Counties and South of England regions. Diacore Concrete Cutting Ltd has already completed projects for a variety of clients all of whom have different requirements and every time Diacore's Services have met them.
If you are looking for Diamond Drilling solutions in Watford, Diacore Concrete Cutting Ltd will have the solution for you.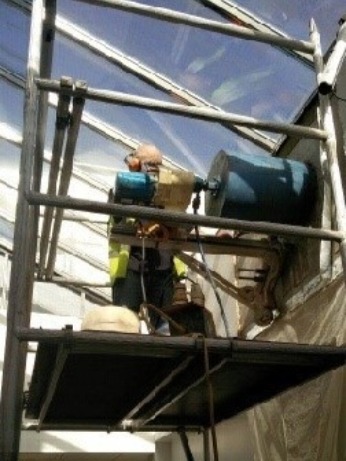 Until the industrial revolution, Watford was an agricultural community. The Grand Union Canal and the London and Birmingham Railway gave rise to Watford's rapid growth, both of which located here in order to find an easier gradient over the Chilterns. The railway and canal gave Watford excellent communications and stimulated industrial growth. Today Watford is served by three different railway stations and one London Underground station.
Warner Brothers Film Studios are located in the Borough of Watford where all of the Harry Potter films were made. Also, within the Borough is Rickmansworth Aquadome. This was created when decades of gravel extraction left behind two naturally filled lakes. Some of the gravel from here was used to build the original Wembley Stadium in 1923.
Diacore Concrete Cutting Ltd works strictly in line with our Health and Safety Policy which ensures that Diacore's Services are carried out efficiently and safely. With a qualified, skilled and experienced team, Diacore's Services are sure to have the solution you are looking for. No matter if it is Diamond Drilling, Diamond Track & Wall Sawing, Diamond Floor Sawing, Hydraulic & Chemical Bursting, Robotic Demolition, Wall & Floor Chasing or one of our many other services , Diacore Concrete Cutting Ltd will provide a cost effective solution.
Speak to one of our experts in diamond drilling and controlled demolition today on 01784 456013, or message us through our REQUEST A QUOTATION form.