Woking
Diacore Concrete Cutting Ltd works for construction companies of all sizes throughout London, the Home Counties and South of England regions. Diacore Concrete Cutting Ltd has already completed projects for a variety of clients all of whom have different requirements and, every time, Diacore's Services have met them.
If you are looking for Diamond Drilling solutions in Woking, Diacore Concrete Cutting Ltd will have the solution for you. We have worked on numerous sites in Woking, including:
Peacock Centre for McLaughlin & Harvey New Fire Station for McLaughlin & Harvey Alexandra House for McLaughlin & Harvey Paperchase for Paperchase Hawley Road for RG Herbs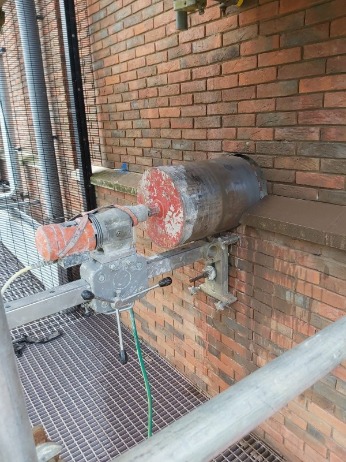 Woking is a large town located in northwest Surrey. Generally known as still being in the southwestern Greater London area and is part of the London commuter belt. The borough of Woking extends from West End to Byfleet, with a population of 63 thousand people. Woking is a large town which offers visitors a wide range of things to do as well as excellent shopping and dining facilities.
Woking benefits from beautiful and diverse countryside and attractive waterways on its doorstep. Woking is a thriving Surrey town which acts as a gateway to the Home Counties. Woking is a short 25 minute train journey to London which makes Woking one of the most popular commuter destinations in the county.
Included in the Woking postal area are the villages of: Knaphill, Horsell, Hook Heath, Mount Hermon, Barnsbury, Maybury, Sheerwater, Goldsworth Park, St John's, Pyrford, Kingfield, Westfield and Ridgways which can be described now as suburbs. Old Woking is traditionally a separate village with its own large conservation area which merges with the Wey, Mayford, Bisley and Sutton Green to the south.
Diacore Concrete Cutting Ltd works strictly in line with our Health and Safety Policy which ensures that Diacore's Services are carried out efficiently and safely. With a qualified, skilled and experienced team, Diacore's Services are sure to have the solution you are looking for. No matter if it is Diamond Drilling, Diamond Track & Wall Sawing, Diamond Floor Sawing, Hydraulic & Chemical Bursting, Robotic Demolition, Wall & Floor Chasing or one of our many other services , Diacore Concrete Cutting Ltd will provide a cost effective solution.
Speak to one of our experts in diamond drilling and controlled demolition today on 01784 456013, or message us through our REQUEST A QUOTATION form.