DIAMOND Drilling Services in Crawley
Diacore Concrete Cutting Ltd works for construction companies of all sizes throughout London, the Home Counties and South of England regions. Diacore Concrete Cutting Ltd has already completed projects for a variety of clients all of whom have different requirements and every time Diacore's Services have met them.
If you are looking for Diamond Drilling solutions in Crawley, Diacore Concrete Cutting Ltd will have the solution for you.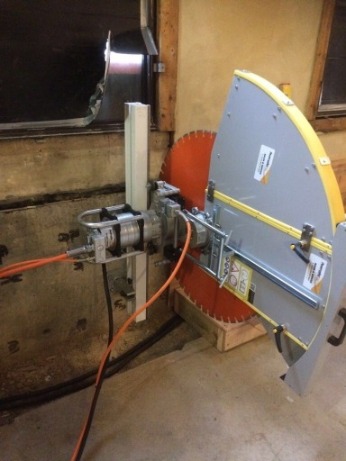 Originally a 13th Century market town, being on the main road from London to Brighton, the passing trade prompted the development of the Town. Crawley has become the main centre for industry and employment between the south coast and London.
The Brighton main line came to Crawley in 1841 and by 1861 a quarter of its population was employed on the railway.
Now one of the UK's busiest airports, Gatwick, was opened in 1940s on the edge of the town. Crawley now has a large manufacturing and service industrial areas, most tied in with the airport.
Crawley was designated a New Town in the New Towns Act 1946. This bought plans for new residential, industrial, commercial and civic centres which vastly increase the size of the town within decades.
Diacore Concrete Cutting Ltd works strictly in line with our Health and Safety Policy which ensures that Diacore's Services are carried out efficiently and safely. With a qualified, skilled and experienced team, Diacore's Services are sure to have the solution you are looking for. No matter if it is Diamond Drilling, Diamond Track & Wall Sawing, Diamond Floor Sawing, Hydraulic & Chemical Bursting, Robotic Demolition, Wall & Floor Chasing or one of our many other services , Diacore Concrete Cutting Ltd will provide a cost effective solution.
Speak to one of our experts in diamond drilling and controlled demolition today on 01784 456013, or message us through our REQUEST A QUOTATION form.