Concrete cutting in Oxford
Diacore Concrete Cutting Ltd works for construction companies of all sizes throughout London, the Home Counties and South of England regions. Diacore Concrete Cutting Ltd has already completed projects for a variety of clients all of whom have different requirements and every time, Diacore's Services have met them.
If you are looking for Diamond Drilling solutions in Oxford, Diacore Concrete Cutting Ltd will have the solution for you.
Oxford is located in the centre of the Oxford Green Belt. The Green Belt policy aims to prevent urban sprawl and minimise convergence with nearby towns. This has had an effect on the increased house prices in Oxford which are the highest in the country, excluding London.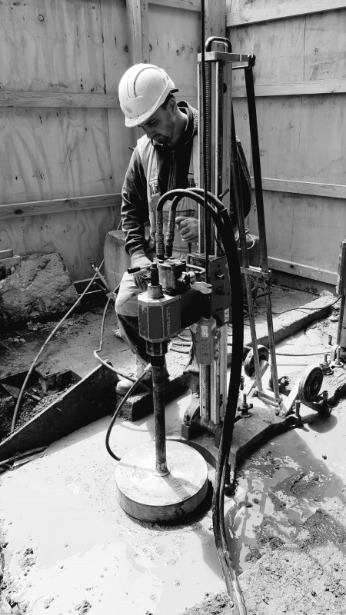 Oxford was lightly affected by the Blitz in the Second World War mainly due to the lack of heavy industry in the city. The establishment of Morris Motors 1910 made Oxford an important centre for motor manufacturing. Mini cars, owned by BMW have been produced in Oxford since 2000 in the suburb of Cowley.
Oxford has a very cosmopolitan character owed to the large student population, and an influx of migrant labour to the car plants and hospitals. Oxford has a reputation as one of the most diverse cities in Britain.
Many technology based business have established themselves in Oxford due to the presence of the University. Oxford is also known as a centre for digital innovation and has attracted many start-up companies.
Oxford has been dubbed the "City of Spires" in reference to its impressive gothic towers. The majority of these belong to the University, which is the oldest in the country, built in the 15th, 16th & 17th centuries.
Diacore Concrete Cutting Ltd works strictly in line with our Health and Safety Policy which ensures that Diacore's Services are carried out efficiently and safely. With a qualified, skilled and experienced team, Diacore's Services are sure to have the solution you are looking for. No matter if it is Diamond Drilling, Diamond Track & Wall Sawing, Diamond Floor Sawing, Hydraulic & Chemical Bursting, Robotic Demolition, Wall & Floor Chasing or one of our many other services , Diacore Concrete Cutting Ltd will provide a cost effective solution.
Speak to one of our experts in diamond drilling and controlled demolition today on 01784 456013, or message us through our REQUEST A QUOTATION form.