Dimond Drilling services in Basingstoke
Diacore Concrete Cutting Ltd works for construction companies of all sizes throughout London, the Home Counties and South of England regions. Diacore Concrete Cutting Ltd has already completed projects for a variety of clients all of whom have different requirements and every time Diacore's Services have met them.
If you are looking for Diamond Drilling solutions in Basingstoke, Diacore Concrete Cutting Ltd will have the solution for you.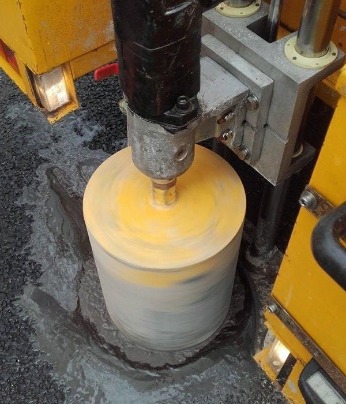 Basingstoke is the largest town in the county of Hampshire. In 2016 the recorded estimated population was 113,776. Basingstoke lies on the major trade route between London and the South East of England. Basingstoke, historically, was a market town but its population expansion started after World War II with the London Overspill program. Basingstoke, fortunately suffered very little damage during the Second World War.
In the letter part of the 20th Century Basingstoke established itself as an important economical centre with various business headquarters basing themselves here. Basingstoke was rapidly developed in the late 1960's in a similar way to Milton Keynes. Basingstoke's expansion has taken up surrounding farmland and housing, which has become housing estates and local districts which are considered self-contained communities.
Basingstoke is served by the M3 motorway at the south-eastern edge of the town. The South West Main Line railway runs through the centre of the town and links it to the West of England Main Line.
Diacore Concrete Cutting Ltd works strictly in line with our Health and Safety Policy which ensures that Diacore's Services are carried out efficiently and safely. With a qualified, skilled and experienced team, Diacore's Services are sure to have the solution you are looking for. No matter if it is Diamond Drilling, Diamond Track & Wall Sawing, Diamond Floor Sawing, Hydraulic & Chemical Bursting, Robotic Demolition, Wall & Floor Chasing or one of our many other services , Diacore Concrete Cutting Ltd will provide a cost effective solution.
Speak to one of our experts in diamond drilling and controlled demolition today on 01784 456013, or message us through our REQUEST A QUOTATION form.