Diamond Drilling Services in Bracknell
Diacore Concrete Cutting Ltd works for construction companies of all sizes throughout London, the Home Counties and South of England regions. Diacore Concrete Cutting Ltd has already completed projects for a variety of clients all of whom have different requirements and every time, Diacore's Services have met them.
If you are looking for Diamond Drilling solutions in Bracknell, Diacore Concrete Cutting Ltd will have the solution for you. We have worked on numerous on numerous sites in Bracknell, including:
Finecast Ltd Ringside House 1, Station Square – CBS UK Ltd Ocean House – CBS UK Ltd Hinds Jewellers - Itab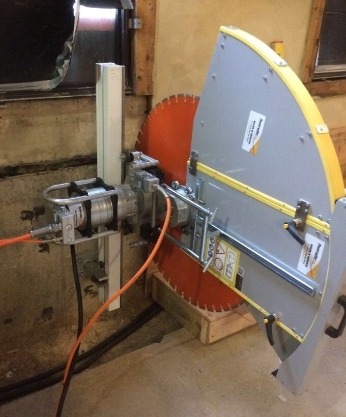 Bracknell is New Town which was developed to alleviate the housing crisis after the Second World War. Much of the housing and factories in London were destroyed during the Blitz. Rather than just rebuilding London, new satellite towns were sited around London. Bracknell was an ideal candidate as it would avoid building on good quality farmland and it had an existing railway.
To begin with Bracknell was going to consist of four neighbourhoods: Preistwood, Easthampstead, Bullbrook and Harmans Water and was focused on housing densities, open space and design. Bracknell has continued to expand with the population expanding from 5,000 to 56,000.
Bracknell still reflects the New Town ideals originally envisaged, being a series of neighbourhood communities surrounded by open countryside. The skyline shows Bracknell's success in attracting many businesses to the town.
Diacore Concrete Cutting Ltd works strictly in line with our Health and Safety Policy which ensures that Diacore's Services are carried out efficiently and safely. With a qualified, skilled and experienced team, Diacore's Services are sure to have the solution you are looking for. No matter if it is Diamond Drilling, Diamond Track & Wall Sawing, Diamond Floor Sawing, Hydraulic & Chemical Bursting, Robotic Demolition, Wall & Floor Chasing or one of our many other services , Diacore Concrete Cutting Ltd will provide a cost effective solution.
Speak to one of our experts in diamond drilling and controlled demolition today on 01784 456013, or message us through our REQUEST A QUOTATION form.