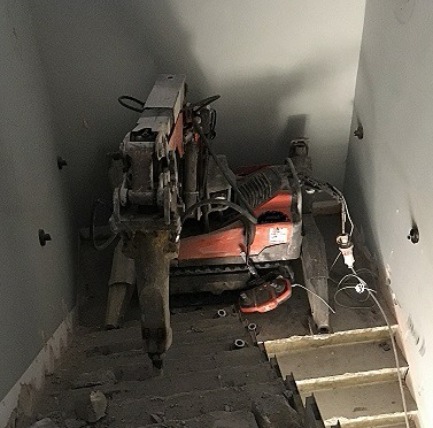 ROBOTIC DEMOLITION
Remotely Operated Construction Robots are designed to offer an entirely new dimension for demolition contracts including truly heavy demolition jobs. The operator has a perfect view of the work being carried out as the machines are radio controlled thus providing a unique freedom of movement. The operator is free to select the best location from which to supervise and progress the works at a safe distance.

Robotic demolition brings incredible benefits in terms of agility, capacity and compactness (indeed a Brokk 100 is able to pass through a single doorway) combined with consideration for the working environment, safety or Hand Arm Vibration Syndrome (HAVS). Robotic demolition equipment can be adapted by the use of attachments such as Crunching jaws, Grabs, Hammers, Backhoe and Clamshell buckets to complete and compliment a full range of robotic demolition requirements.
All our operators are qualified and experienced in working to the latest Health and Safety guidelines; as a Chartered Building Company, quality in every aspect of our service is assured.