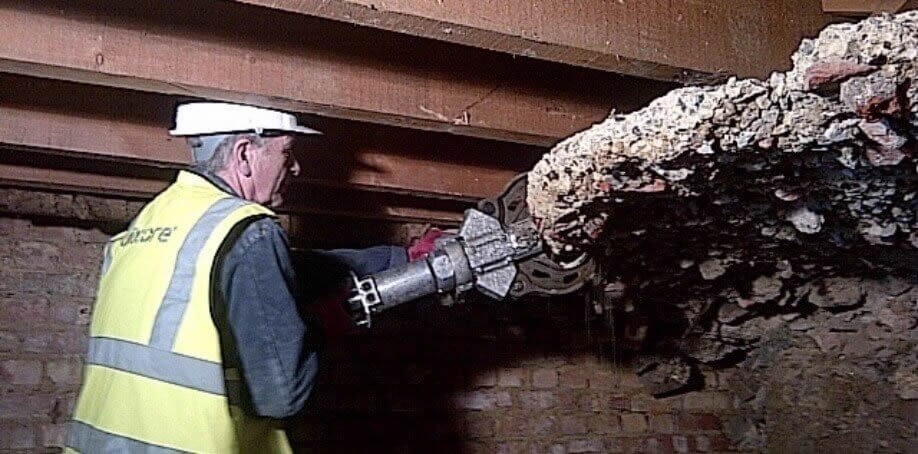 Silent Hydraulic Concrete Crunching
The Hydraulic Concrete Cruncher can quickly and without noise, vibration or water reduce concrete and brickwork to rubble by using variable size jaws which can span walls or concrete slabs.The Cruncher can be either mounted on a remote controlled demolition machine or can be hand held. It is ideal for demolition close to old or fragile structures which need a controlled approach to ensure they are not damaged, or where adjacent buildings occupants need little disturbance through noise or vibration.
The use of Hydraulic Crunching jaws reduces the risk of HAVS and in most cases eliminates it completely. Diacore takes pride in delivering an exceptional standard of workmanship, efficiency, value engineering and attention to detail on all of our Specialist Works.