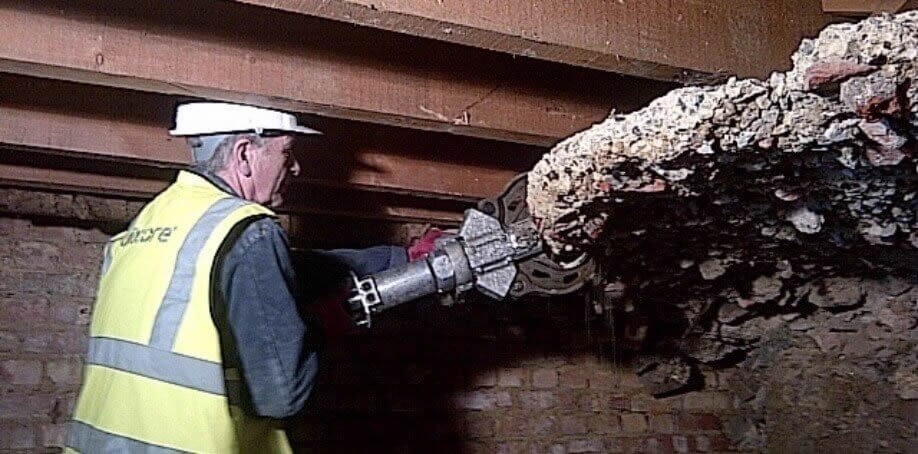 Silent Hydraulic Concrete Crunching
The Hydraulic Concrete Cruncher can quickly and without noise, vibration or water reduce concrete and brickwork to rubble by using variable size jaws which can span walls or concrete slabs.The Cruncher can be either mounted on a remote controlled demolition machine or can be hand held. It is ideal for demolition close to old or fragile structures which need a controlled approach to ensure they are not damaged, or where adjacent buildings occupants need little disturbance through noise or vibration.
The use of Hydraulic Crunching jaws reduces the risk of HAVS and in most cases eliminates it completely. Diacore takes pride in delivering an exceptional standard of workmanship, efficiency, value engineering and attention to detail on all of our Specialist Works.
With over 25 years' experience in the Diamond Drilling and Concrete Cutting industry, Diacore Concrete Cutting Ltd ensures a professional job is completed efficiently and on time.
Diacore Concrete Cutting Ltd is a Chartered Building Company and a member of the Drilling and Sawing Association, assuring the highest quality standards. Diacore Concrete Cutting Ltd has an exceptionally comprehensive Health & Safety Policy and a qualified, skilled and experienced team.
For your Silent Hydraulic Concrete Crunching requirements, Diacore Concrete Cutting Ltd is located in Staines, Middlesex, well placed to serve London, Guildford, Woking, Slough, Windsor, Maidenhead, Marlow, High Wycombe, Uxbridge, Reading, Wokingham, Bracknell, Basingstoke, Kingston upon Thames, Camberley, Farnham, Farnborough Redhill, Crawley as well as all other regions in the Home Counties and South of England.